News from Mrs. Flynn
Our Kindergarten students are off to a great start this year! In Religion the children have been learning about how special they are and how much Jesus loves them.  They have learned about the saints and ways we can share our love and gifts from God with others.  Our class will lead a Thanksgiving Prayer Service here at school on Tuesday, November 23 at 8:30.  We welcome families who would like to attend.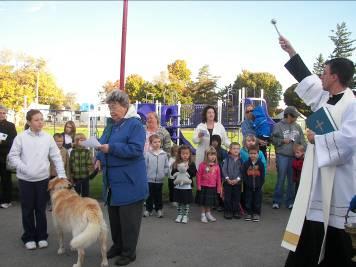 In math the children have been learning about position and location words, shapes and classification, numbers to 5 and ordinal numbers.  The class is also doing a wonderful job reading their sight words and stories with decodable text!  Thank you for practicing these with your children.  We have studied community helpers, animal habitats, how unique and special our families are, fire safety, nocturnal animals, and the life cycle of a pumpkin.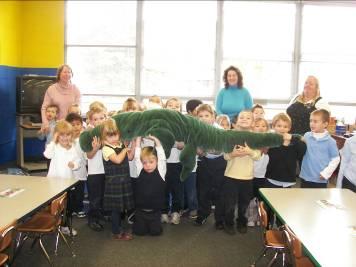 The class is even becoming computer savvy learning parts of the computer, and utilize software programs- great job everyone! We've had lots of fun over the last couple of months making applesauce, taking a nature walk to explore our five senses, having a visit from the fire fighters and Sparky the fire dog, carving our pumpkin and making crafts!  I look forward to seeing you all at conferences later this month, and sharing with you all of the wonderful things your children are doing.