News from Miss Smith
It is hard to believe that two months of school have passed already! In first grade we have been busy reviewing our alphabet, letter sounds, and numbers. We have practiced writing both capital and lowercase letters and are using our writing pages to create our very own Alphabet Books. We are working hard to write all letters and numbers correctly on the lines we are given. We have learned that sentences start with a capital letter and end with a punctuation mark. We have been using our journals to practice writing sentences using correct word order.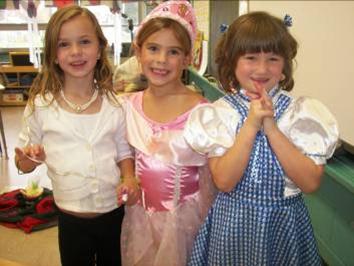 We are nearing the end of our first reading unit titled Animals, Tame and Wild. Using the stories in our reading book; we have learned that every story has an author and an illustrator. We have also been discussing the characters, setting, and main idea of each story that we read. We have been learning how to care for animals and have started a collection of items for the animals at the SPCA who need our help. Throughout our unit we have learned my new sight words. Please continue reviewing those sight words at home! We are becoming super readers!
In science class we have been discussing living things and what they need to survive. Our study of animals has taught us how to care for animals and that animals can help us as well. Our trip to Breezy Maples Farm showed us how important ducks and hens can be! We focused on nocturnal animals, especially bats, during the month of October. We will now be learning about how animals adapt to their various habitats in order to survive.
This is an exciting time in math class as we have begun addition and subtraction. The class learned the difference between joining and separating groups of items. We have been learning to write both addition and subtraction facts on our own. Keep practicing those addition facts at home!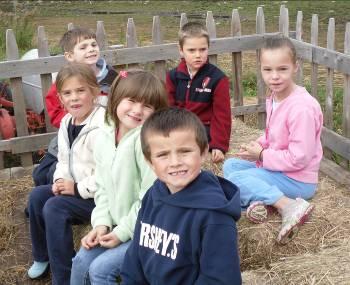 In Social Studies we have been learning about travelers and explorers. We discovered Christopher Columbus and his importance to our country. We will be using the Pilgrims to illustrate the past and the present. We have just begun to discover that life was very different long ago.
In Religion we have discussed the church and the holy objects that are found there. We have also been learning about Baptism and how this makes us part of God's family. We have learned that the Bible contains the Word of God and we are currently reading about Noah's Ark. We will continue to practice saying our prayers and making the sign of the cross each day.
It has been fantastic working with and getting to know all of you. Thank you for everything you have done to support our class so far this year. Have a wonderful Thanksgiving!